P & S Concrete Removal Melbourne
P & S Concrete Removal is one of Melbourne's most trusted concrete removal services.
We specialise in residential concrete removal processes. Our experts are experienced in dealing with breaking, uplifting & disposing of concrete from projects of all sizes & types.
Our extensive experience & broad customer base has taught us that every individual project is different & hence must be tackled with a unique approach. And consequently, we provide customised solutions tailored to match your specific needs and requirements. If you are looking for concrete removal contractors in Melbourne, you've come to the right place.
Concrete Removal Demolition Services
Our business is here to assist with your concrete removal and demolition projects within Melbourne and Geelong. With many years of industry experience our name has been built upon providing exceptional work with the utmost satisfaction for our clients big or small.
Our concrete removal services team is always focused on getting the job done at an affordable price, so you do not need to worry about the cost of concrete removal. Our team is with you every step of the way, from initial consultation and quotes to the job completed.
At P&S Concrete Removal we aim to have your project completed quickly and correctly.
We specialise in both small and big jobs for residential and commercial concrete removal and demolition throughout Melbourne and Geelong. If you are in need of our services please so not hesitate to get in touch. We look forward to hearing from you.
Why Choose Us for Concrete Removal & Disposal Services?
P & S Concrete Removal is a highly sought-after concrete removal contractor in Melbourne and its surrounding suburbs. Our experts have experience in handling disposal services of all types & sizes. And we are committed to ensuring our client's satisfaction in every project we undertake. Some of the top reasons why we are Melbourne's most reliable concrete removal contractors are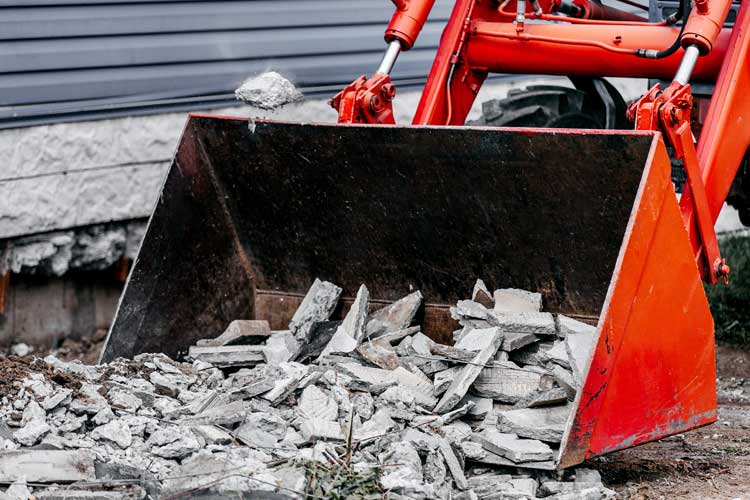 Servicing Melbourne & Geelong
Our team of experts at P & S Concrete Removal Melbourne will work with you from the consultation stages till the completion of the project. When you work with us, we guarantee that you can trust our experts to meet all your specifications and deliver your project within the stipulated time.
We offer a wide range of concrete removal services in and around Melbourne. We combine the latest technology with high-end machinery to cut or break your concrete & take it away for recycling
We use high-end machinery that can go through manually inaccessible & narrow spaces. In constricted areas, where removing the rubble using hands or wheelbarrows is impossible, our advanced tools and equipment do the concrete removal with utmost ease and efficiency. We also utilise handheld jackhammers to excavate from delicate areas such as spaces around pipes.

Are you thinking of removing the pool in your backyard? Well, we have the equipment that will provide the best resort to convert your swimming pool into a natural garden space! Our experts can remove both concrete and fibreglass pools & fill the space in for you. Additionally, to avoid future subsidence, we'll fill in the hole & compact the material.

Are you looking to replace your driveway with a new one? We have the equipment to break off, uplift & remove your old driveway so you can go for a new relay at the earliest. With our top-of-the-line equipment, our experts will get it done in just a day. However, the timeframe for your project might vary depending on the size of your project.
Our experts at P & S Concrete Removal are dedicated to providing a friendly and high-quality service. We are here to understand all your needs & requirements and make the entire process hassle-free. Our experts have profound experience and can handle any type or size of concrete removal project.
We will handle your concrete removal and disposal projects with the experience and expertise required to accomplish those tasks efficiently, effectively & easily. Efficiency & expertise have been previously experienced on our concrete removal projects in Melbourne.
We are happy to assist you in any of your projects involving concrete removal. We have a range of services in partnership with concreters, builders & landscapers to make sure the job gets done properly
Give us a call today To get a no-obligation quote for our services. We are pleased to assist with any inquiries or undertakings you may have regarding your project. Do you have questions regarding the cost of removing concrete in Melbourne for your project? You can depend on our experts. Hope to chat to you soon!